Dosing
Dosage and Administration
Please follow the dosing instructions carefully.
The recommended dosage is as follows:
1 mL (8,500 IU, one full measuring scoop) per meal or snack for patients up to 15 kg (33.07 lbs.) in body weight
2 mL (17,000 IU, two full measuring scoops) per meal or snack for patients over 15 kg (33.07 lbs.) in body weight
Each Sucraid® dose should be diluted in 2 to 4 ounces of water, milk or infant formula. Sucraid® can be measured with the 1 mL-measuring scoop (provided).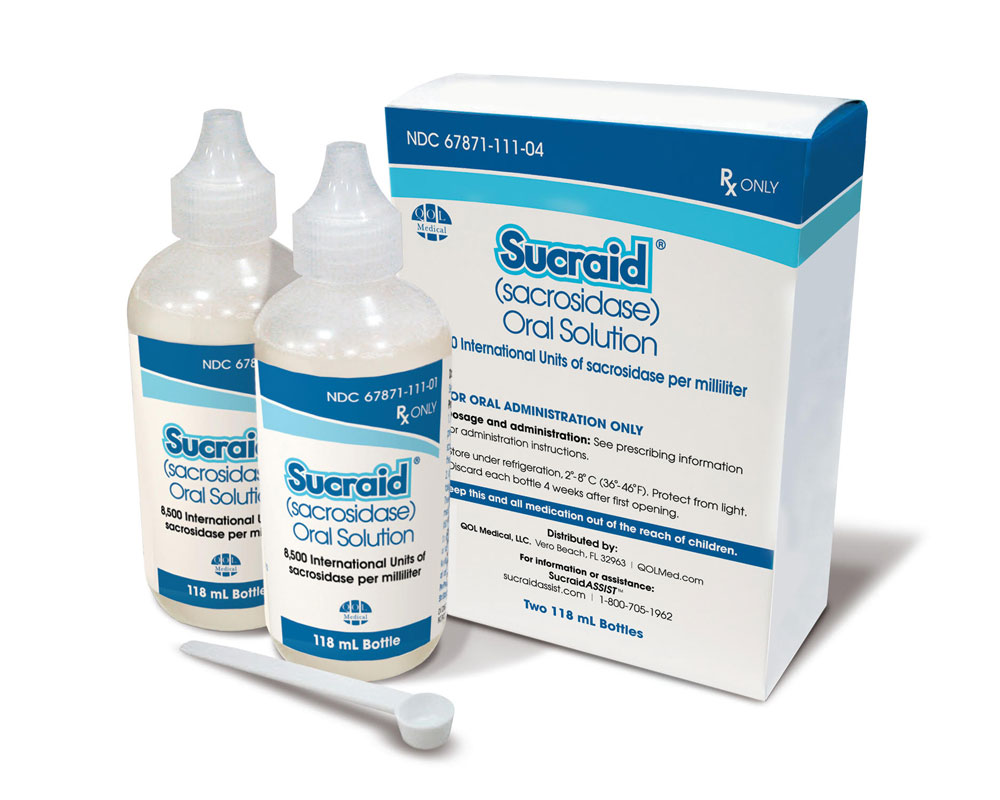 Administration, Storage, and Shelf Life
The following should be noted with regard to the administration, storage, and expiration of Sucraid®:
Half of each dose should be taken before the meal and the other half during the meal
The beverage or infant formula used to dilute Sucraid® should not be heated, nor should Sucraid® be added to hot beverages, as heat can decrease the potency of the enzyme
Sucraid® should not be reconstituted or consumed with fruit juices, as the acidity may impair enzyme activity
Sucraid® should be refrigerated at 36°F to 46°F (2°C to 8°C) and protected from heat and light
Bottles of Sucraid® should be discarded four weeks after first opening due to the potential for bacterial growth
Healthcare professionals may recommend that patients avoid dietary sources of starch for the first two weeks of Sucraid® treatment, then gradually add starch back into the diet while monitoring symptoms, as Sucraid® does not address isomaltase deficiency.