If you're suffering from Sucrose Intolerance due to Congenital Sucrase-Isomaltase Deficiency (CSID), ask your doctor if Sucraid® (sacrosidase) Oral Solution is right for you.
CSID is a disorder that reduces the effectiveness of enzymes that digest carbohydrates (sugar and starch). Congenital Sucrase-Isomaltase Deficiency, also known as Genetic Sucrase-Isomaltase Deficiency (GSID), is an inherited disorder that causes these digestive enzymes either to be missing or to not work as well.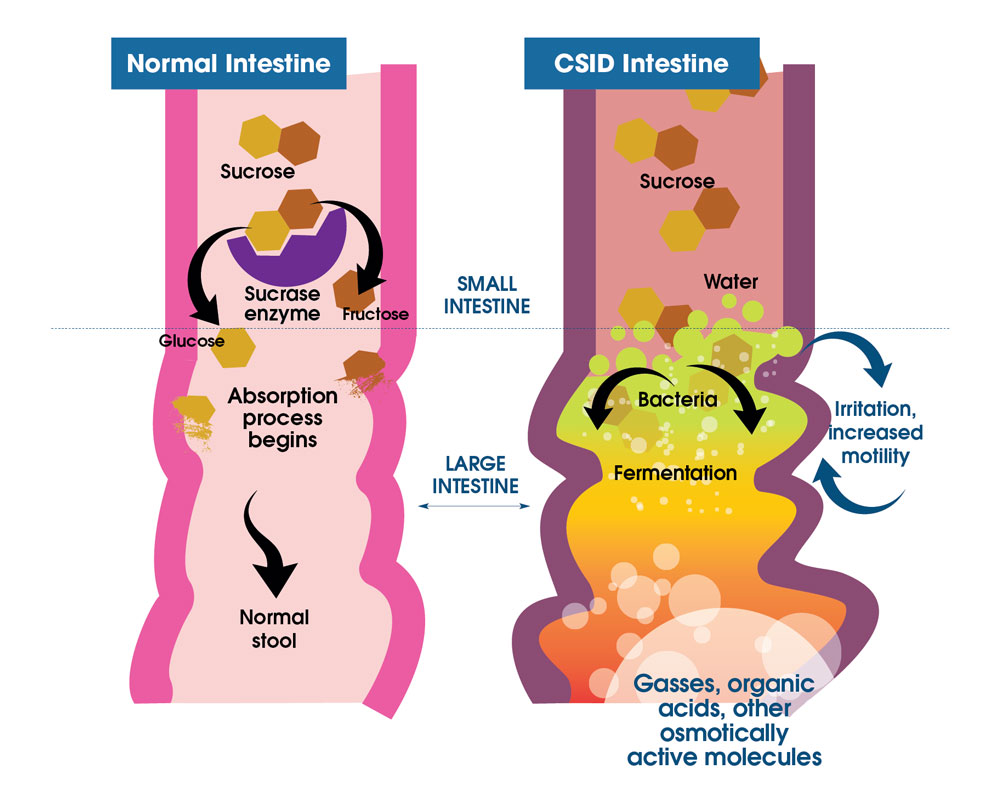 About CSID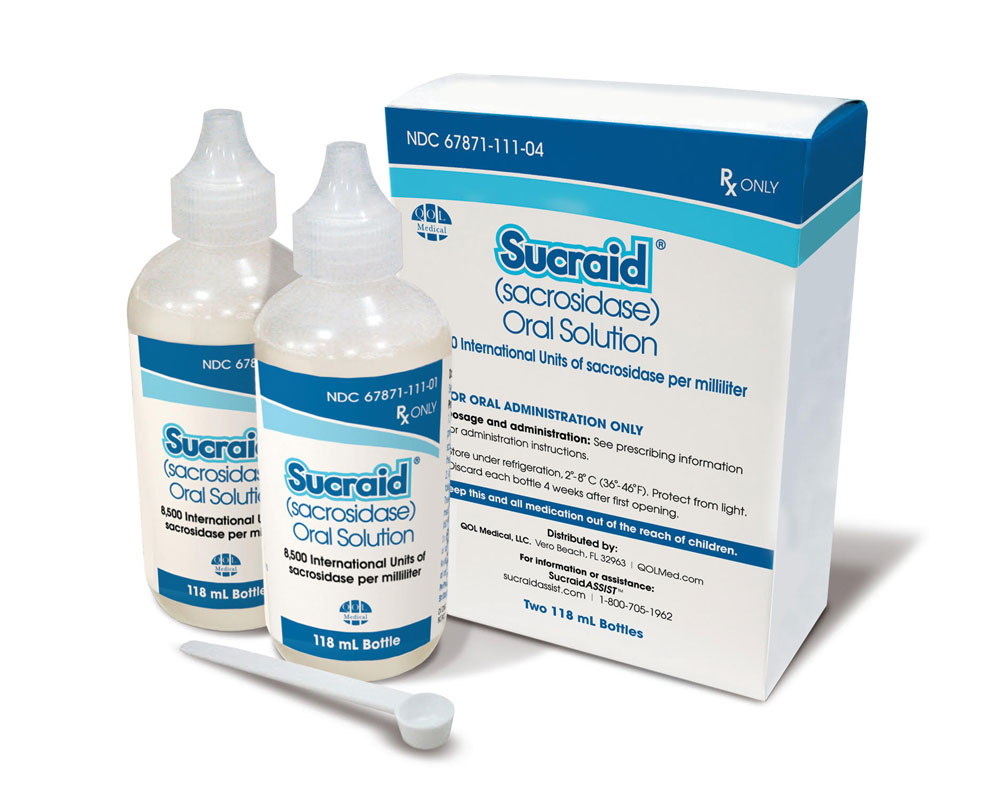 Figure 1. What you get with a prescription for Sucraid. Sucraid must be kept cold.
What is Sucraid?
Sucraid is an FDA-approved drug for the treatment of genetically determined sucrase deficiency, which is part of Congenital Sucrase-Isomaltase Deficiency (CSID). Sucraid is an enzyme replacement therapy, providing a substitute for the sucrase enzyme in the small intestine that is missing or not working in people who have CSID. CSID may also be called Sucrose Intolerance, carbohydrate maldigestion or intolerance or Genetic Sucrase-Isomaltase Deficiency (GSID).
About Sucraid
Sucraid is a drug that is only available by prescription, but a prescription for Sucraid cannot be filled by your corner drugstore. The only way to get a Sucraid prescription filled is through the specialty pharmacy, US Bioservices 1-833-800-0122.
If your doctor has prescribed Sucraid for you, it is either because you have been diagnosed with a sucrase-isomaltase enzyme deficiency or because your doctor suspects the reason why you have frequent GI symptoms is because the sucrase-isomaltase enzymes in your small intestine are not working. If that is the case, your doctor wishes to determine if a trial of Sucraid therapy would help relieve some of your GI symptoms.
Sucraid comes in a translucent plastic bottle containing approximately 118 mL of concentrated solution, packaged with two bottles per box
Each mL of solution contains 8,500 international units (IU) of sacrosidase
A 1-mL measuring scoop is provided with each box
How To Order
Patient Stories
For us, Sucraid is the difference between strict diet adherence and a more normal diet. Sucraid means more freedom of choice for us.

"

Aileen, Caregiver for Patient Treated With Sucraid
See Patient Videos
Watch Now
Behind the Mystery: Rare & Genetic Diseases is a special video on the balancing act of treating individuals who have CSID. This is an interview with Dr. William Treem, a pediatric gastroenterologist who has studied and treated patients with CSID for years.
QOL Medical contributed financially to the production and air time of this video, which appeared on the Lifetime Television Network. Brandi Rabon, who appears in this video, is a QOL Medical employee. Dr. William Treem, who also appears in this video, was a paid consultant of QOL Medical and was compensated for his time participating in this video. Please see the indication and important safety information for Sucraid below.